National Pet Week in US
National Pet Week in US is held on May 5. First Full Week in May. This event in the first decade of the month May is annual.
Help us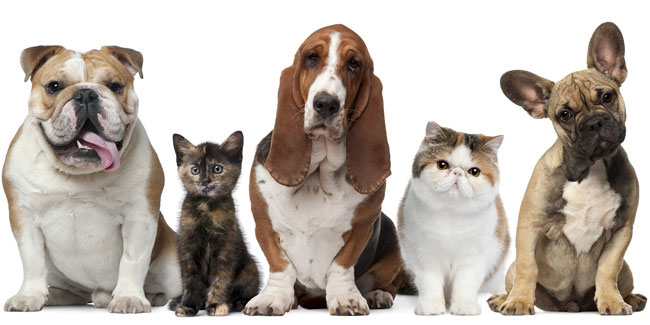 National Pet Week celebrates the pets that enrich our lives and encourages responsible pet care every day of the year. Created by the American Veterinary Medical Association (AVMA) and the Auxiliary to the AVMA in 1981, it's observed during the first full week of May each year.
Every dog has a unique nose print with no two alike. Cats have 32 muscles in each ear. Cat whiskers are so sensitive they can detect the slightest change in air current. A dog's sense of smell is 1000 times greater than a human. We love our animals!
Similar holidays and events, festivals and interesting facts

Bird Day in the United States on May 4
;

Mayday for Mutts on May 5
(First Sunday in May);

American Humane Be Kind to Animals Week on May 5
(celebrated since 1915, always first full week of May);

Cinco de Meow Day on May 5
;

Puppy Mill Action Week in US on May 6
(Begins the Monday before Mother's Day);

International Donkey Day on May 8
;

National Animal Disaster Preparedness Day in US on May 11
(Held on the second Saturday of May)