K-9 Veterans Day
K-9 Veterans Day is held on March 13. This event in the second decade of the month March is annual.
Help us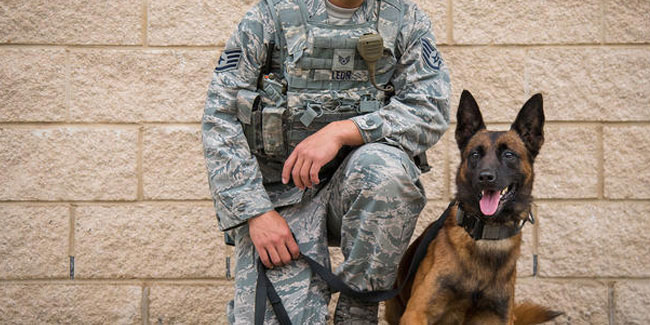 Following the attack on Pearl Harbor, the U.S. Army received the first nine American-trained sentry dogs. From these nine dogs, the U.S. Army Canine (K-9) Corps was formed. Before the close of the war, it grew to a force of more than 10,000 dogs. The idea of a K-9 Veterans Day originated with retired military working dog (MWD) trainer Joe White who wanted recognition for dogs who serve in military, law enforcement, and other capacities. He selected March 13 because it is the official birthday – March 13, 1942 – of the U.S. Army K-9 Corps and today marks the anniversary.
Each year K-9 Veterans get their day – but not officially. Yet there are national and international groups asking for support to designate March 13 as an official day for all canine service dogs.
White's efforts paid off when, in 2009, Florida's former Gov. Charlie Crist declared March 13 as K-9 Veterans Day for the state of Florida. Florida was the first state to do so. Since then, other states have recognized this day too, through signed proclamations and legislative action.
Similar holidays and events, festivals and interesting facts