Operating Room Nurse Day
Operating Room Nurse Day is held on November 14. This event in the second decade of the month November is annual.
Help us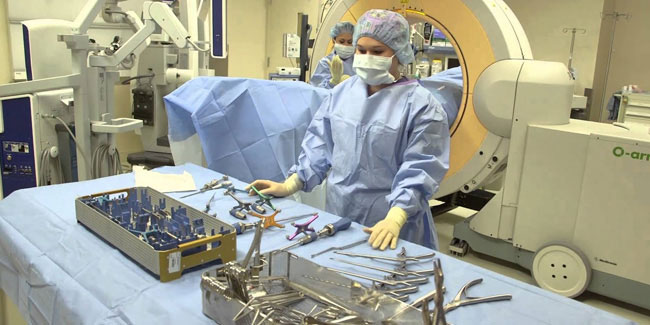 Operating room nursing is a specialized field in which nurses provide quality care to patients before, during and after surgery. This is a meaningful and rewarding career. The staff in the OR not only get to work with and help people, they really get to focus on one patient at a time, prepping them, keeping them safe during surgery, and helping them as they come around for anesthesia.
Operating Room Nurse Day is celebrated on November 14 each year in the United States of America. Operating Room Nurse Day first started in the year 1979 in appreciation of the nurses who work in the operating theater. The Association of periOperative Registered Nurses started the tradition of celebrating National Operating Room Nurse Day to raise awareness of operating room nurses and their contributions.
Similar holidays and events, festivals and interesting facts

Journalists Day in Panama on November 13
(Día del Periodista. Date commemorating the death of journalist and poet Gaspard Octavio Hernandez in 1918);

Architect's Day in Bolivia on November 13
;

Caregiver Appreciation Day or Caregivers Recognition Day on November 13
;

National School Psychology Week in the United States on November 13
;

Peruvian Librarian's Day on November 14
;

National Drummer Day on November 15
(US);

Educational Support Professionals' Day in US on November 15
(or National Education Support Professionals Day on third Wednesday of November);

Artisan's Day in El Salvador on November 15
;

World Alcohol-Free Day on November 15
;

National Neuromuscular Diseases Day in Spain on November 15
;

European Dystonia Day on November 15