Clean Your Virtual Desktop Day
Clean Your Virtual Desktop Day is held on October 16. Held on the third Monday in October. This event in the second decade of the month October is annual.
Help us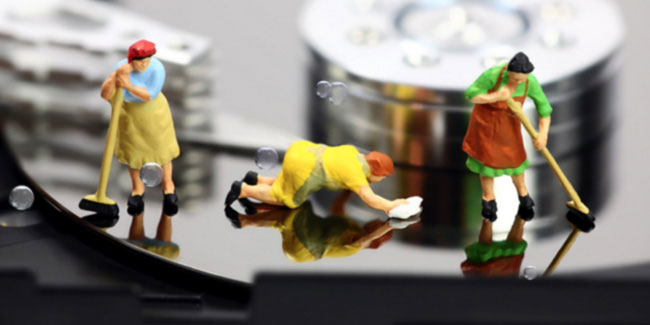 A virtual desktop allows users to access their desktop and applications from anywhere on any kind of endpoint device, while IT organizations can deploy and manage these desktops from a centrally located data center. According to testing, performance in Virtual Desktop is 14 to 21% faster than AirLink, and 9 to 16% faster than even the Rift. A staggering quantity of data can pile up in a single year. And believe it or not, all of that ďjunkĒ isnít even negatively impacting your computer.
Bring back sense of newness on Clean Your Virtual Desktop Day this year. Clean Your Virtual Desktop Day is celebrated the third Monday of every October. A day dedicated to backing up files, reorganizing folders, and deleting content you might not need anymore.
Youíre busy, and you donít see the value in stopping to tend to this matter. In fact, you may like the idea of having 30, or 60, or over 100 file folders, documents, photos, and icons on your screen. Perhaps it provides a sense of comfort to know that everything you need is right there and be quickly assessed. But clearing the virtual desktop on your computer can help get your thoughts in order, too.
Similar holidays and events, festivals and interesting facts

Ada Lovelace Day on October 15
(was created to celebrate one of the first computer programmers);

Dictionary Day on October 16
(is held in honor of Noah Webster, the man who is considered to have fathered the American Dictionary);

Feral Cat Day on October 16
(Global Cat Day, Alley Cat Allies);

Steve Jobs Day on October 16
(was established by the Governor of California in memorial to this great innovator, who passed from the world in October of 2011);

Digital Society Day in India on October 17
;
In 2017 Qualcomm announces the first 5G mobile connection, which has a connection speed of 1 Gbit/s. on October 17;
In 2016 a team at Australia's University of New South Wales create a new quantum bit that remains in a stable superposition for 10 times longer than previously achieved. on October 17;

Spreadsheet Day on October 17
;

Wear Something Gaudy Day on October 17
;

Get Smart About Credit Day on October 17
(was established by the ABA - American Bankers Association)