Bring Your Teddy Bear To Work & School Day
Bring Your Teddy Bear To Work & School Day is held on October 11. Held on the second Wednesday of October. This event in the second decade of the month October is annual.
Help us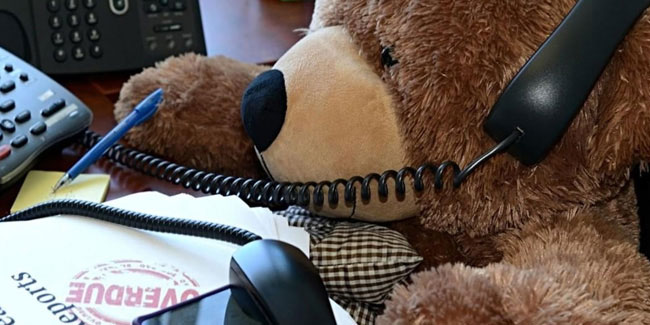 In older days, teddy bears looked like real Bears with beady eyes and extended snouts. Teddy bears have a depth of character that other toys don't have, and in playing with one a child brings it to life. The bear helps to stimulate and develop their imagination. Teddy bears encourage this type of imaginative play by their very nature, in a way a gadget or electronic toy can't.
National Bring your Teddy to School/Work Day is a day where people are encouraged to bring their teddy bears to work or school. National Bring Your Teddy to Work/School Day is celebrated on the second Wednesday in October every year. National Bring Your Teddy To Work/School Day has been celebrated by millions of people across the world since its creation over 20 years ago.
Similar holidays and events, festivals and interesting facts

Hug a Drummer Day on October 10
(is celebrated all around the world in order to pay tribute to and show appreciation for the drummers in bands);

World Porridge Day on October 10
;

Face Your Fears Day on October 10
(they might be afraid of you);

It's My Party Day on October 11
;

Moment of Frustration Day on October 12
(is the opportunity to let your frustrations out);

Old Farmers Day in USA on October 12
;

Diver's Day on October 12