Be an Angel Day
Be an Angel Day is held on August 22. This event in the third decade of the month August is annual.
Help us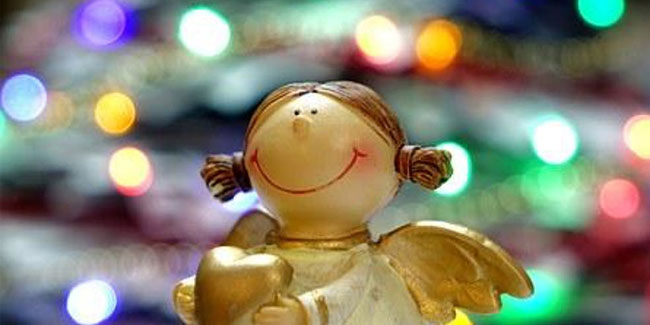 Be An Angel Day was founded in 1993 by the Rev. Jayne Howard Feldman to encourage people to show an act of kindness to others. Angels are spiritual beings that some people believe are God's servants in heaven. You can call someone you like very much an angel in order to show affection, especially when they have been kind to you or done you a favour. Thank you a thousand times, you're an angel.
Be An Angel Day — observed on August 22 each year, pushes us to become someone's angel of sorts. Whether it is a grand gesture (sponsoring someone's education) or small (saying 'thank you' when someone helps you), a good gesture goes a long way towards sending goodwill out into the world.
Similar holidays and events, festivals and interesting facts

August Restaurant Day on August 19
(is occurs once per season. The third Saturday of February, May, August, and November);

World Photo Day on August 19
(Founded in 2009 by Australian photographer Korske Ara. The date was chosen to honor the day the French government acquired a patent for the daguerreotype, an early photographic process);

International Booktuber's Day on August 22
;

Valentino Day on August 23
(or Rudolfo Alfonzo Raffaelo Piero Filibert Guglielmi De Valentina D'Antonguolla);

Ride the Wind Day on August 23
;

International Internaut Day or Internet User Day on August 23
;

Vesuvius Day on August 24
(The Mount of Vesuvius is most widely known for it's eruption in 79 A.D);

International Strange Music Day on August 24
(The celebration was conceived by Patrick Grant, a musician from New York City. The goal of the festival is simple: to encourage people to play and listen to music that we may not yet appreciate enough);

Pluto Demoted Day on August 24