Duran Duran Appreciation Day
Duran Duran Appreciation Day is held on August 10. This event in the first decade of the month August is annual.
Help us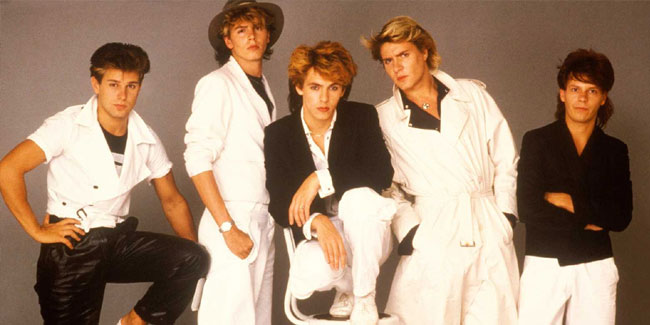 Duran Duran were one of the most popular groups in the world during the 1980s, thanks to revolutionary music videos that played in heavy rotation in the early days of MTV, and Taylor was one of Duran Duran's most popular members.
Two of their videos have been banned by the BBC. It probably comes as no surprise to learn that the raunchy video for Girls on Film was banned outright by the BBC and heavily censored by MTV. The infamous 1981 video featured a lot of suggestive content and was unsurprisingly deemed too sexual to be broadcast on television without censorship.
Fans of Duran Duran sometimes refer to themselves as Duranies. The official fan club, run out of the band's hometown in Birmingham UK, was simply called the "Duran Duran Fan Club", and issued periodic newsletters and organized events.
Similar holidays and events, festivals and interesting facts

Øya Festival in Oslo, Norway on August 6
(Øyafestivalen is a four-day music fest that brings together about 60,000 people on the green grass of Tøyen Park, who are excited to listen to tunes from internationally acclaimed stars);

Vinyl Record Day on August 12
(organized by a US non-profit organization dedicated to the collection of music, culture and sound preserved on these media);

WorlWide KPOP Day on August 13
;

Bon Festival or Awa Dance Festival in Japan on August 15
(阿波踊り observances: Tokushima Prefecture);

National Chilean Trap Day on August 21
;

Umhlanga Day in Swaziland on August 23
;

International Strange Music Day on August 24
(The celebration was conceived by Patrick Grant, a musician from New York City. The goal of the festival is simple: to encourage people to play and listen to music that we may not yet appreciate enough);

Nostalgia Night in Uruguay on August 24
;

Payador Day in Uruguay on August 24