Running Day
Running Day is held on June 5. This event in the first decade of the month June is annual.
Help us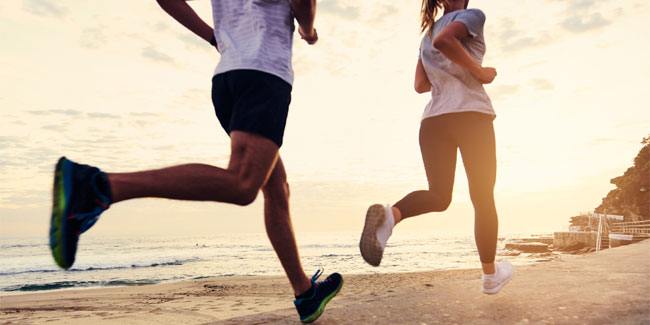 Running is a natural form of movement for humans, and it is sometimes taken for granted. It may seem crazy and dangerous to runners today, but back in Victorian times it was thought that alcohol was a performance enhancer. It is thought that this tradition dates all the way back to Ancient Greece and China.
When we run, our body releases chemicals known as endorphins. Endorphins release stress and pain when they interact with receptors in the brain.
Itís often debated whether running barefoot is good or bad for you, and it does really depend on the situation. Although running has its benefits, too much running can sometimes cause problems.
Similar holidays and events, festivals and interesting facts

World Cyclists Day and World Bicycle Day on June 3
;

World Parkour Day on June 7
;

South American Football Day in South America and Uruguay on June 9
;

Goalkeeper Day in Argentina on June 12
;

International Surfing Day on June 17
(was established in 2005 by Surfing Magazine and The Surfrider Foundation);

World Children's Football Day on June 19
(UN);

Argentine Footballer's Day on June 22