Walk Around Things Day
Walk Around Things Day is held on April 4. This event in the first decade of the month April is annual.
Help us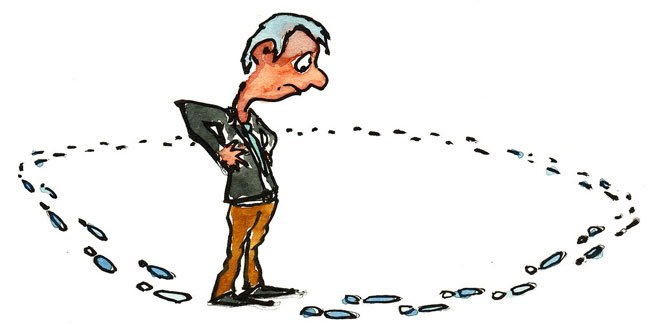 Walk Around Things Day is a day where you avoid problems and risks, by simply walking around the potential risk. There is a saying that if you walk under a ladder, it's bad luck, so logically, you'd walk around the ladder, right? In the same way, on this day, we walk around objects, especially those that pose certain risks or dangers. April's oddly-named Walk Around Things Day sounds interesting, too.
The concept of walking around things has always existed both literally and figuratively. We've often been told that meeting challenges head-on is the best way to address them. It's always been the accepted way. History favors the 'brave' — people who never back down from a fight. Those who choose to take different paths have typically received harsh judgments.
Similar holidays and events, festivals and interesting facts

Don't Go to Work Unless it's Fun Day on April 3
;

Find A Rainbow Day on April 3
;

Tweed Day on April 3
;

Birthday barcode on April 3
(1973);

Mobile Phone Day on April 3
;

World Rat Day on April 4
;

Vitamin C Day on April 4
;

Hug a Newsman Day on April 4
;

Tell a Lie Day on April 4
;

Go For Broke Day on April 5
;

Read a Road Map Day on April 5
;

Walk to Work Day on April 5
;

National Dandelion Day in U.S. on April 5
(unofficial holiday)