Bunsen Burner Day
Bunsen Burner Day is held on March 31. This event in the third decade of the month March is annual.
Help us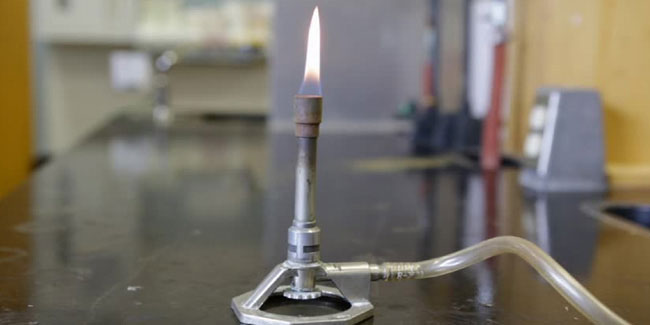 On March 31 marks the birthday of German chemist Robert Wilhelm Eberhard von Bunsen- the creator of the piece of lab equipment necessary to the instruction of science teachers everywhere: the Bunsen Burner. It works by burning flammable gas. It is named after Robert Wilhelm Bunsen, a German chemist. He made important improvements on an earlier burner invented by Michael Faraday. The Bunsen burner can be adjusted to make a flame that is very hot without making much light.
Though Bunsen published his design of the Bunsen Burner, he never patented it because he did not wish to profit from his scientific contributions to society. Despite being one of the world's most influential chemists, Bunsen's first love was for geology.
Similar holidays and events, festivals and interesting facts

Pencil Day on March 30
;

I am in Control Day on March 30
;

Take a Walk in the Park Day on March 30
;

International Cleavage Day on March 31
;

Crayola Crayon Day on March 31
;

International Quit Your Crappy Job Day on March 31
;

International Fun at Work Day on April 1
;

Dyngus Day on April 1
(It is very popular in Poland, as well as in Polish communities across America);

One Cent Day on April 1
;

Reading Is Funny Day on April 1
;

International Pooper Scooper Week on April 1
;

Tatting Day on April 1
;

Fossil Fools Day on April 1