Ferris Wheel Day
Ferris Wheel Day is held on February 14. This event in the second decade of the month February is annual.
Help us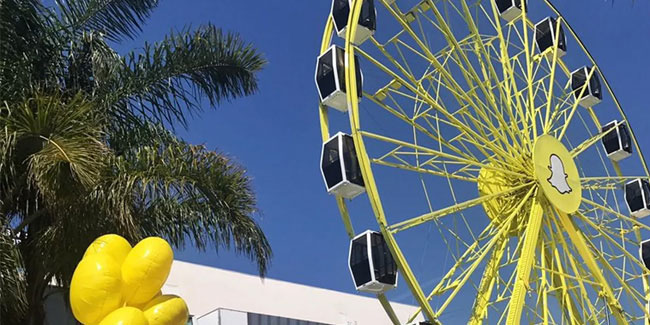 A Ferris wheel is an amusement park ride containing a rotating upright wheel. It can carry multiple passengers in carrying compartments also known as cabins, pods or capsules. Furthermore, the pods are attached to the rim of the wheel in such a way that as it turns, the pods remain upright.
The Ferris wheel was originally called the "observation wheel." It was meant to provide a bird's eye view of the entire city. The wheel was not actually completed for a month and a half after the fair officially started. The Ferris wheel cost approximately $750,000.
A contraption is known as 'Pleasure wheels' originated in 17th century Bulgaria. Patients rode in chairs suspended from big wooden rings that were rotated by strong men. Then, Pietro Della Valle, a Roman traveller visited a Ramadan festival in Constantinople, in 1615. He described the atmosphere, festival fireworks as well a Great wheel that he rode. Similar wheels were also built in England and other places around the world, including Romania, India and Siberia.
A Frenchman named Antonio Manguino bought the idea of a pleasure wheel to America in 1848. He then went on to build a wooden pleasure wheel to attract visitors.
Similar holidays and events, festivals and interesting facts

Get a Different Name Day on February 13
;

Madly In Love With Me Day on February 13
;

Donor Day or Organ Donor Day on February 14
;

Hippo Day on February 15
;

Innovation Day on February 16
;

Do a Grouch a Favor Day on February 16
;

February Restaurant Day on February 17
(is occurs once per season. The third Saturday of February, May, August, and November);

My Way Day on February 17