American Touch Tag Day
American Touch Tag Day is held on October 8. This event in the first decade of the month October is annual.
Help us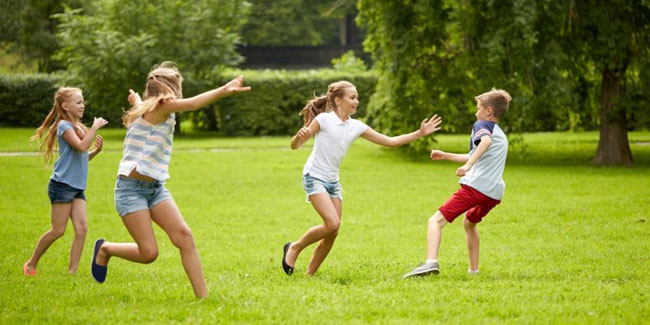 Ten high school friends who bonded over the Tag game in the 1980s have kept it going for many decades. The game is fundamentally similar to the regular Tag, where one player is 'it' until he tags someone else but with a few twists.
There are no geographic restrictions, and there's even a legally binding "Tag Participation Agreement" signed by all the players. The players form alliances, dress up in disguises, hide in trunks, fly around the country and enlist their wives as spies. They've even inspired a movie called 'Tag.'
Tag has its own National holiday in the US known as the American Touch Tag Day. This traditional childhood game is celebrated on October 8th to encourage kids of all ages to go out and play. The main reason the day is dedicated to the game is to honor its time-tested existence.
There's no better way to observe it than to participate in a game of touch Tag. The day calls for you to go outdoors, get together with friends and run around no matter your age. It can involve your whole family and entire neighborhoods!
Similar holidays and events, festivals and interesting facts

Sports Medicine Day in Spain on October 7
(Día de Médico y Deporte);

National Coaches Appreciation Week in USA on October 8
(is a time to recognize the contributions of coaches across the U.S. Week begins on the second Sunday of October);

Physical Education Day or Health and Sports Day or Taiku-no-hi in Japan on October 9
(体育の日 is a public holiday and is celebrated since 2000 on the second Monday of October);

Diver's Day on October 12
;

National Sports Day in El Salvador on October 14
(Día Nacional del Deporte, la Recreación y la Educación Física - the second Saturday of the month of October);

World Karate Day on October 25
;

World Judo Day on October 28
(initiative of the International Judo Federation since 2010)