Punk for a Day Day
Punk for a Day Day is held on October 25. This event in the third decade of the month October is annual.
Help us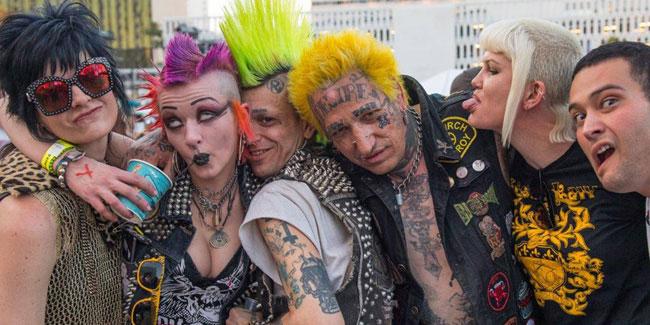 Punk For a Day Day was established to celebrate the long and storied history of Punk Rock. The term "punk rock" was first used by American rock critics in the early 1970s to describe 1960s garage bands and certain subsequent acts. In 1976, punk became a huge thing, especially in the UK, leading to the birth of a subculture. In 1977, the influence of the music and subculture spread worldwide.
Punk rockers built a reputation for rejecting the trappings of mainstream pop music. They embraced raw energy, fast tempos, short song forms, shouted lyrics, and a DIY ("do it yourself") work ethic that allowed them to thrive on the fringes of the music industry.
Similar holidays and events, festivals and interesting facts

Mole Day on October 23
(is an holiday celebrated among chemists);

iPod Day on October 23
(The first iPod was sold on November 10th, 2001, and the world has never been the same);

Earth Creation Day on October 23
;

Tv Talk Show Host Day on October 23
;

U.S. National Croc Day on October 23
;

Mother-in-Law Day on October 27
;

Plush Animal Lover's Day on October 28