Different Colored Eyes Day
Different Colored Eyes Day is held on July 12. This event in the second decade of the month July is annual.
Help us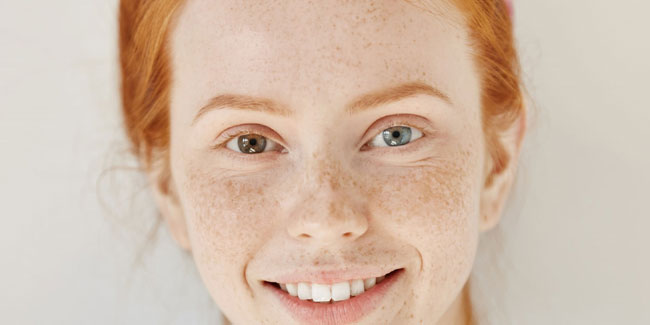 70 to 90% of the population have brown colored eye ,whereas, the percentage of different colored eyes in human is below 1% of the total population. If you have different colored eyes, July 12th is your day. Heterochromia, the medical name for different colored eyes, is enjoyed by only about one percent of the human population and, in most cases, the condition is benign. However, when heterochromia occurs later in life or following an illness or disease, it may be a sign of larger problems.
If you were born with eyes that were the same color but, over time, have experienced pigmentation changes, itís best to make an appointment with your eye doctor to determine if something more sinister is at work. The same is true in individuals born with heterochromia who notice changes in their pigmentation as they age. This, too, may be a sign of a more serious and worrisome condition.
Similar holidays and events, festivals and interesting facts

Cheer Up the Lonely Day on July 11
;

National Therapist Day in Colombia on July 12
;

National Day of Social Medicine in Argentina on July 12
;

Cow Appreciation Day on July 12
;

Sanitation Engineer Day in Brazil on July 13
;

Barbershop Music Appreciation Day on July 13
;

Embrace Your Geekness Day on July 13
(1990);

Fool's Paradise Day on July 13