Multiple Personality Day
Multiple Personality Day is held on March 5. This event in the first decade of the month March is annual.
Help us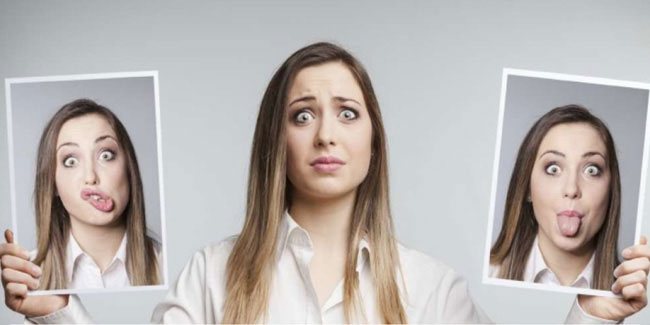 Dissociative identity disorder is still sometimes called multiple personality disorder (MPD). This is because many people experience the changes in parts of their identity as completely separate personalities in one body. People with dissociative identity disorder may have two or more separate personalities. These identities control their behavior at different times and can cause gaps in memory among other problems.
Multiple Personality Day is observed annually on March 5th.. After much research, we have found that it is looked at in two different ways:
Some people look at Multiple Personality Day as a day to look at yourself and connect with who you are. Exploring your own personality traits and examining the roots of those traits. Each one of us shows a different side of our personalities at different times and in different places. Sometimes our personalities appear to be altered, depending on whom we are with and what we are doing. With these things in mind, Multiple Personality Day is a day to focus your thoughts, on yourself and your own personality.
The other set of people believe it may be that Multiple Personality Day is a day to raise awareness for this disorder. Multiple Personality Disorder, also known as Dissociative Identity Disorder, is a disorder characterized by at least two distinct and relatively enduring identities or dissociated personality states that alternately control a personís behavior, and is accompanied by memory impairment for important information not explained by ordinary forgetfulness.
Similar holidays and events, festivals and interesting facts

Holy Experiment Day on March 4
(The Lord truely works in mysterious ways);

International Scrapbooking Industry Day on March 4
;

Fun Facts About Names Day on March 4
;

Hug a GI Day on March 4
;

Mini-skirts Day on March 4
(the creator of mini-skirts is considered to be Englishwoman Mary Coint - a British designer and fashion designer who introduced her in 1965. Even micro-skirts have appeared since the mid-1960s. The whole difference is how to wear them);

Unique Names Day on March 5
;

Paranormal Day on March 5
;

Doodle Day on March 7
(Doodle Day became a worldwide event in 2004 to raise awareness and funds for epilepsy research and support);

Be Heard Day on March 7