World Snake Day
World Snake Day is held on July 16. This event in the second decade of the month July is annual.
Help us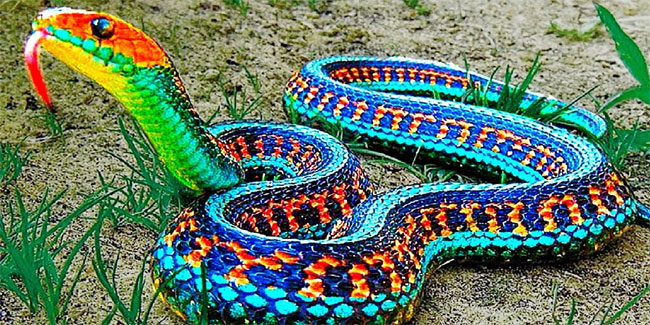 World Snake Day is commemorated every year on July 16 to shine a spotlight on the indispensable role snakes play in the natural environment. An opportunity to celebrate snakes and raise awareness about their conservation. It aims to increase awareness regarding the over 3,500 snake species that exist across the world.
Snakes are carnivores (meat eaters).
Snakes can't bite food so have to swallow it whole.
Snakes have flexible jaws which allow them to eat prey bigger than their head!
Snakes don't have eyelids.
Snakes have internal ears but not external ones.
Snakes are found on every continent of the world except Antarctica.
We encourage everyone to use this day to share positive stories about snakes with their friends and families.
Similar holidays and events, festivals and interesting facts

National Pet Fire Safety Day in US on July 15
;

Social Media Giving Day on July 15
;

Get Out of the Doghouse Day on July 15
(The original idea came from the symbolism in the 1911 Peter Pan novel written by J. M. Barrie in chapter16 when Mr. Darling goes out and sleeps in the dog kennel, remorseful of not paying enough attention to his family and allowing his children to be kidnapped);

World Day for International Justice on July 17
(International, also referred to as Day of International Criminal Justice or International Justice Day);

World Emoji Day on July 17
(International is an unofficial holiday. Celebrated annually since 2014, NBC reported that the day was Twitter's top trending item on July 17 in 2015);

International Firgun Day on July 17
(In 2014, Made in JLM, an Israeli non-profit community group, set out to create "International Firgun Day", a holiday celebrated yearly on July 17, where people share compliments or express genuine pride in the accomplishment of others on social media);

Yellow Pig Day on July 17
(is a monthly collaborative art project celebrating the United States' wide array of bizarre national holidays);

Tattoo Day on July 17