Cow Appreciation Day
Cow Appreciation Day is held on July 12. This event in the second decade of the month July is annual.
Help us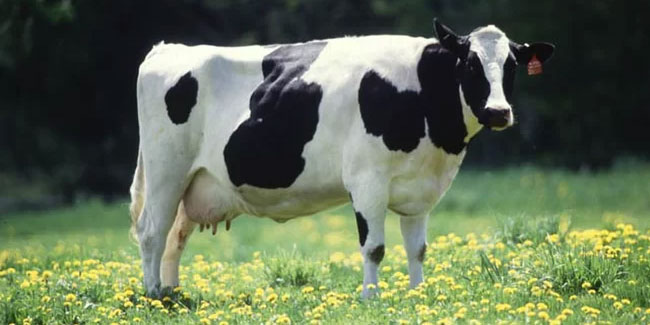 The cow is a sturdy animal with many uses, and in some parts of the world, like India and Nepal it is considered sacred. Cows, like humans, form friendships. They may also hold grudges and dislike particular individuals. The word "cow" is reserved only for female bovine. Males are called steers or bulls. Cows are cud chewing animals, or ruminants. Camels and sheep are also ruminants.
The first time the Cow Appreciation Day was marked was in 2004 and it was created by Chick-Fil-A, one of the largest American fast food restaurant chains whose specialty is chicken sandwiches. It came about after its humorous 'Eat Mor Chikin' marketing campaign, which began in 1995. The idea behind the ad campaign was that cows want people to eat more chicken than beef.
Similar holidays and events, festivals and interesting facts

All American Pet Photo Day on July 11
;

Cheer Up the Lonely Day on July 11
;

Different Colored Eyes Day on July 12
;

Barbershop Music Appreciation Day on July 13
;

Embrace Your Geekness Day on July 13
(1990);

Fool's Paradise Day on July 13
;

Pandemonium Day on July 14
;

National Nude Day in US on July 14
;

Non-binary People Day on July 14