Wear Purple for Peace Day
Wear Purple for Peace Day is held on May 16. This event in the second decade of the month May is annual.
Help us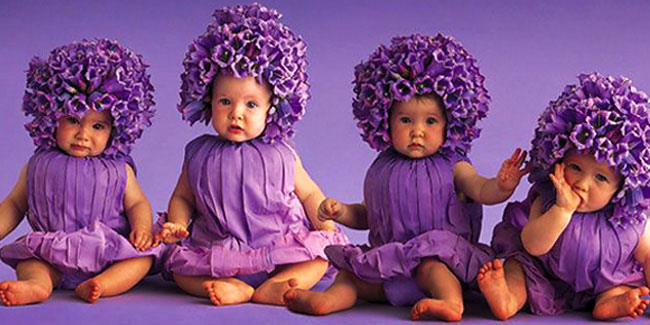 Wear Purple for Peace Day is a mock holiday. The purpose is to show the aliens from outer space that humans are not hostile.
New scientific paper claims octopuses are actually aliens from outer space. But it's actually the main part of the argument behind a research paper published in an actual peer-reviewed journal. The paper was published in the journal Progress in Biophysics and Molecular Biology. Titled Cause of the Cambrian Explosion – Terrestrial or Cosmic?, the paper digs deep into the origin of life on Earth.
A 2018 science paper that suggests that the brainy cephalopod might have originated off the planet has been receiving new attention. The basic thesis is that the Cambrian Explosion, which produced most of the basic animal life forms we see today, was the outcome of extraterrestrial viruses carried on a meteor that crashed onto Earth 540 million years ago.
Similar holidays and events, festivals and interesting facts

Nylon Stockings Day on May 15
;

Straw Hat Day on May 15
;

Biographers Day on May 16
;

Love a Tree Day on May 16
;

Sea Monkey Day on May 16
(They're known as Artemia New York Ocean Science and go through anhydrobiosis, or hibernation when they are dried out. Then, with the right mixture of water and nutrients they can spring right back into life);

World Embroidery Day or International Vyshyvanka Day on May 16
(Celebrated on the third Thursday of May. Festival of culture of the East Slavic traditional embroidered shirt. Usually, an embroidered shirt was made from a homemade cloth, which was woven on a loom);

Scratch Day on May 16
(date for 2022);

Walnut Day on May 17
;

Pack Rat Day on May 17
;

Bike-to-Work Day in United States on May 17
(is celebrated on the third Friday of May);

International Virtual Assistants Day on May 17
(the third Friday in May)