Sea Monkey Day
Sea Monkey Day is held on May 16. They're known as Artemia New York Ocean Science and go through anhydrobiosis, or hibernation when they are dried out. Then, with the right mixture of water and nutrients they can spring right back into life. This event in the second decade of the month May is annual.
Help us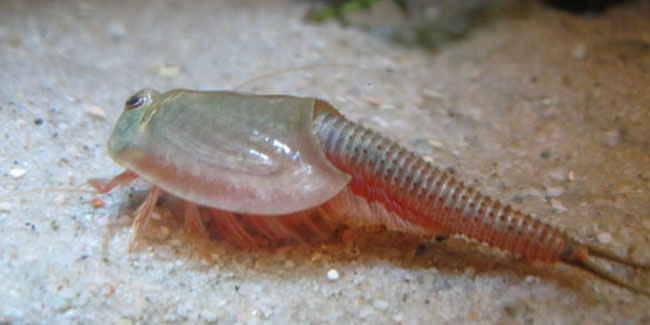 Sea-monkeys, which are also called "brine shrimp", are small crustaceans that live in salt lakes. The little creatures have tails that resemble that of a monkey's, hence the name. National Sea Monkey Day is mdash;unofficially mdash;May 16, in celebration of the tiny aquatic creatures that have only been around for a little over 60 years. Sea monkeys, originally called Instant Life, were invented in 1957 by Harold von Braunhut. The shrimp lay dormant eggs that can go without water and when they are added to water, they come alive. Von Braunhut originally sold the crustaceans as "Instant Life," and they came with hatching kits. When Sea-Monkeys are born, they only have one eye. They'll continue to grow for the next few weeks, LiveScience notes, and could reach anywhere up to two inches in length. But once they've grown, two more pop out. With relative ease, the Sea-Monkeys could become novelty aquarium pets. Anyway, sea monkeys have been a part of children's lives since the 1960s. Even if they didn't look like the creatures in the comic book ads.
An interesting fact: In 1998, astronaut John Glenn took about 400 million Sea-Monkeys into space, aboard the shuttle Discovery. They were exposed to space's many different elements and taken back to Earth, where they hatched eight weeks later.
Source: newsweek.com | punchbowl.com | mommybase.com | nydailynews.com
Similar holidays and events, festivals and interesting facts

Nylon Stockings Day on May 15
;

Straw Hat Day on May 15
;

Biographers Day on May 16
;

Love a Tree Day on May 16
;

Wear Purple for Peace Day on May 16
;

World Embroidery Day or International Vyshyvanka Day on May 16
(Celebrated on the third Thursday of May. Festival of culture of the East Slavic traditional embroidered shirt. Usually, an embroidered shirt was made from a homemade cloth, which was woven on a loom);

Scratch Day on May 16
(date for 2022);

World Endangered Species Day on May 17
(This environmental date is celebrated on the third Friday of May);

Walnut Day on May 17
;

Pack Rat Day on May 17
;

Bike-to-Work Day in United States on May 17
(is celebrated on the third Friday of May);

International Virtual Assistants Day on May 17
(the third Friday in May)