Top Gun Day
Top Gun Day is held on May 13. This event in the second decade of the month May is annual.
Help us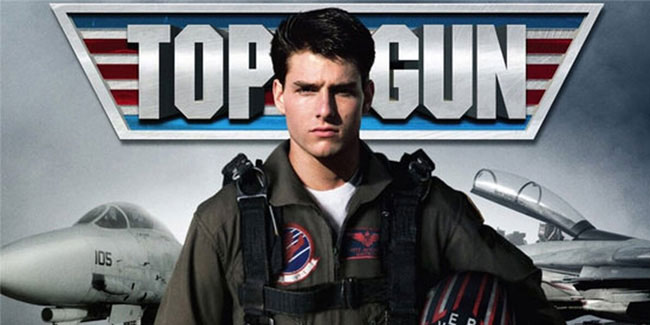 Moviegoers were no strangers to blockbusters in the 1980s. For years, George Lucas and Steven Spielberg dominated the big screen with films like Star Wars and E.T. But in 1986, with neither man releasing any blockbusters, another film had its chance to shine. Top Gun premiered to enthusiastic audiences around the country.
The film was a smashing success, grossing $357 million worldwide at the box office. Top Gun went on to become the highest grossing film of the year, and one of the highest grossing films of the decade. Tom Cruise instantly became one of the world's biggest movie stars.
Similar holidays and events, festivals and interesting facts

Limerick Day on May 12
(celebrates the birthday of Writer Edward Lear: 1812-1888. Limericks were popularized by Lear in 1846 in his Book of Nonsense);

Odometer Day on May 12
(The odometer was invented by William Clayton in 1847);

Cat Parade or Kattenstoet in Belgium on May 12
(Held on the second Sunday in May);

Frog Jumping Day on May 13
;

Leprechaun Day on May 13
;

Chicken Dance Day on May 14
("Der Ententanz" was the name of the song that inspired all of this, and while the dance has come to be called "The Chicken Dance", the song itself is called The Duck Dance);

Nylon Stockings Day on May 15
;

Straw Hat Day on May 15