Be Humble Day
Be Humble Day is held on February 22. This event in the third decade of the month February is annual.
Help us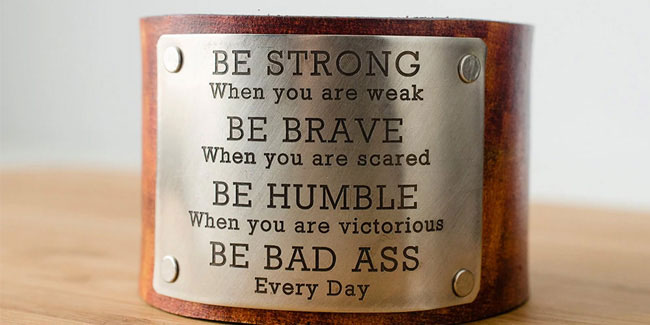 Be Humble - decorates a person!
Its standards are culture and context dependent and vary widely.
Humble people are willing to see themselves accurately and appreciate feedback. Errors and mistakes provide feedback on one's own actions. So humble people see value in errors and the information that they provide for their own learning. This gives them an edge over others.
To try to cultivate humility, you may want to try one or more of these activities: Spend time listening to others; Practice mindfulness, and focus on the present; Be grateful for what you have.
"Our research shows that people who are high in humility also tend have a positive sense of well-being," says Steven Sandage, a licensed psychologist and the Albert and Jessie Danielsen professor of psychology of religion and theology at Boston University.
Similar holidays and events, festivals and interesting facts