Steve Jobs Day
Steve Jobs Day is held on October 16. Was established by the Governor of California in memorial to this great innovator, who passed from the world in October of 2011. This event in the second decade of the month October is annual.
Help us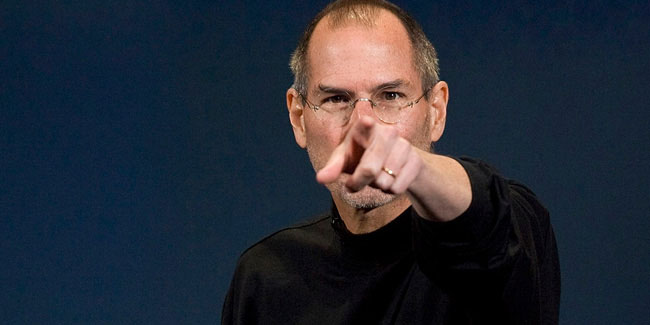 He was into fish and veggies. He almost became a Buddhist monk. His lifestyle choices possibly resulted in the name 'Apple'. Over 2,500 Varieties of Apples are Grown in the United States. He followed a simplistic dress code.
Steve Jobs was a charismatic pioneer of the personal computer era. With Steve Wozniak, Jobs founded Apple Inc. in 1976 and transformed the company into a world leader in telecommunications. Widely considered a visionary and a genius, he oversaw the launch of such revolutionary products as the iPod and the iPhone.
Similar holidays and events, festivals and interesting facts

Ada Lovelace Day on October 15
(was created to celebrate one of the first computer programmers);

Dictionary Day on October 16
(is held in honor of Noah Webster, the man who is considered to have fathered the American Dictionary);

Feral Cat Day on October 16
(Global Cat Day, Alley Cat Allies);

Clean Your Virtual Desktop Day on October 16
(Held on the third Monday in October);

Wear Something Gaudy Day on October 17
;

Spreadsheet Day on October 17
;

Get Smart About Credit Day on October 17
(was established by the ABA - American Bankers Association)