World Dream Day
World Dream Day is held on September 25. This event in the third decade of the month September is annual.
Help us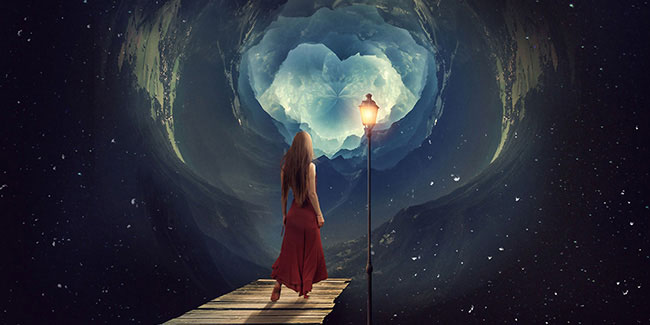 Sometimes it seems that we are deliberately set up so that our dreams don't come true. We all dream every night. During daydreaming, your brain's priority is to generate and create that thought. Daydreaming usually completely consumes your thought processes because you're basically creating a world within your head! On September 25th, join individuals from all around the world who are transforming themselves and the world one dream at a time!
Dream Day is a day of observation wherein we honor the role that dreams play in our lives, but more importantly, it is a day where we inspire hope in the hearts of people everywhere. Every year, World Dream Day inspires, empowers and ignites the citizens of the world to rise up and take a stand for what they truly desire and deserve! Not only for themselves, but for their families, communities, businesses and the world.
Similar holidays and events, festivals and interesting facts

World Rivers Day on September 24
(last Sunday of September);

World Retina Week on September 24
;

World Retina Day on September 24
(Held on the last Sunday in September);

World Day Against Software Patents on September 24
(Brussels, 2nd September 2008 — A global coalition of more than 80 software companies, associations and developers has declared the 24th of September to be the "World Day Against Software Patents");

World Cancer Research Day on September 24
;

National Microfilm Week in USA on September 24
(Acknowledging the important contributions made by microfilm in the day-to-day life of America and the accomplishments of the microfilm, President to designate the week which begins on September 24, 1972, as National Microfilm Week. PROCLAMATION 4158);

World Pharmacist Day on September 25
;

International Ataxia Day on September 25
;

US Comic Book Day on September 25
;

One-Hit Wonder Day on September 25
;

World Environmental Health Day on September 26
;

European Day of Languages on September 26
(European Union);

Johnny Appleseed Day on September 26
(What many people don't know is that Johnny Appleseed was no mere legend, but was, in fact, a missionary known by the name of John Chapman. Born in Leominster, Massachusetts in 1774)