US Comic Book Day
US Comic Book Day is held on September 25. This event in the third decade of the month September is annual.
Help us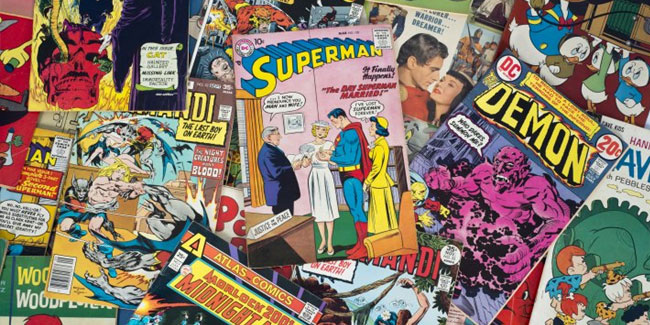 The first "comic book" as we now know it was a Swiss comic called, "Mr. Obadiah Oldbuck", printed in 1842. It set up the prototypical comic book format, and started a trend of more and more smaller comic books pop up. The first standard-size comic was called "Funnies on Parade", and was an example of how most early comic books were organized- a collection of "funnies", short humorous comics, bound together in a short booklet.
While comic books and graphic novels did start out in all these smaller mediums, their storytelling and artistry has only grown over the years, and by now they encompass so many genres and styles. National Comic Book Day is celebrated on September 25th, and celebrates the history of the medium and its impact on our culture. Collectors, fans, readers and even artists join in celebrating this day by attending national celebrations.
Similar holidays and events, festivals and interesting facts

World Day Against Software Patents on September 24
(Brussels, 2nd September 2008 — A global coalition of more than 80 software companies, associations and developers has declared the 24th of September to be the "World Day Against Software Patents");

National Microfilm Week in USA on September 24
(Acknowledging the important contributions made by microfilm in the day-to-day life of America and the accomplishments of the microfilm, President to designate the week which begins on September 24, 1972, as National Microfilm Week. PROCLAMATION 4158);

World Dream Day on September 25
;

One-Hit Wonder Day on September 25
;

Johnny Appleseed Day on September 26
(What many people don't know is that Johnny Appleseed was no mere legend, but was, in fact, a missionary known by the name of John Chapman. Born in Leominster, Massachusetts in 1774);

Hug a Vegetarian Day on September 27
;

Crush a Can Day on September 27