Defy Superstition Day
Defy Superstition Day is held on September 13. This event in the second decade of the month September is annual.
Help us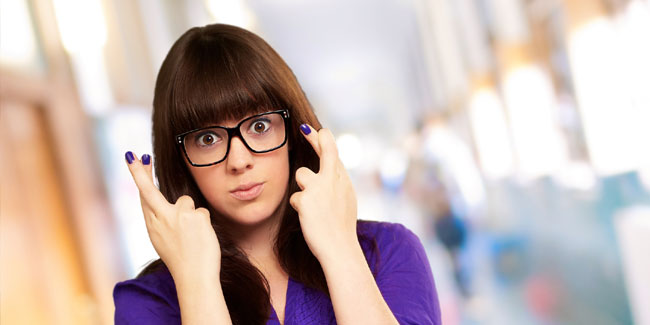 Superstition is the belief in irrational or inexplicable phenomena as opposed to demonstrable facts and the reasoned theories of science and philosophy. Superstition has traditionally hindered progress, development and the effective use of technology.
Psychologists who have investigated what role superstitions play, have found that they derive from the assumption that a connection exists between co-occurring, non-related events. For instance, the notion that charms promote good luck, or protect you from bad luck.
Superstitious beliefs can have a negative impact on the social well-being of people in society because they are highly associated with financial risk-taking and gambling behaviors.
Similar holidays and events, festivals and interesting facts

Video Games Day on September 12
(The Nimrod was a computer built and displayed at the Festival of Britain in 1951 and designed to play a game called Nim);

Blame Somebody Else Day on September 13
;

Positive Thinking Day on September 13
;

Roald Dahl Day on September 13
;

Uncle Sam Day on September 13
;

Super Mario Bros Day on September 13
;

Fist of the North Star Day on September 13
;

International Dot Day on September 15
;

Confucius Day on September 15
(Confucius' birthday falls on the 27th day of the eighth lunar month according to the Chinese calendar);

Felt Hat Day on September 15