Garage Sale Day
Garage Sale Day is held on August 10. This event in the first decade of the month August is annual.
Help us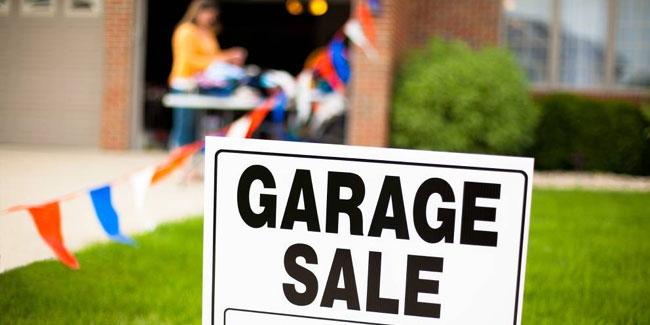 The "World's Longest Yard Sale" is 690 miles, running along U.S. Route 127 from Michigan to Alabama. On average, 95,000 garage sales are listed on Craig's List each week. The average price of a garage sale item is 85 cents. 690,000 is the average number of people who purchase something at a garage sale each week.
The most popular days for garage sales are Friday, Saturday and Sunday. Fridays and Sundays may bring in a decent number of buyers, but Saturdays are the best day to host a garage sale because they will attract both casual customers and serious shoppers.
Similar holidays and events, festivals and interesting facts

Japan Hug Day on August 9
;

Lazy Day on August 10
;

Duran Duran Appreciation Day on August 10
;

Play In The Sand Day on August 11
;
Presidential Joke Day on August 11
;

Gay Uncle's Day or Guncle's Day on August 11
(is celebrated on the second Sunday in August);

Vinyl Record Day on August 12
(organized by a US non-profit organization dedicated to the collection of music, culture and sound preserved on these media);

Middle Child's Day on August 12