National Miners Day
National Miners Day is held on December 6. US. This event in the first decade of the month December is annual.
Help us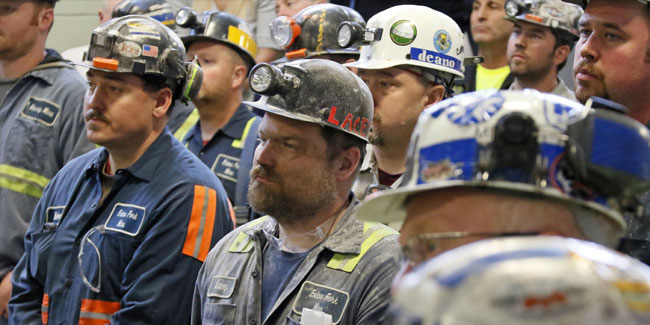 From the Gold Rush of 1799 to the continued mining of nearly one hundred minerals today, mining is an important aspect of the American economy.
First introduced in the United States House of Representatives by Congressman Rahall, Congresswoman Capito, and Congressman Mollohan, National Miners Day was adopted and went onto the Senate. Sponsored by Senator Byrd, Senator Rockefeller, and Senator Reid, the resolution was passed by the United States Senate on December 3, 2009.
Minerals account for U.S. exports of as much as $6 billion per year.
A television requires 35 different minerals; 40 minerals are used to make telephones and 15 minerals go into making a car! The U.S. is the world's second-largest producer of copper and gold. The U.S. has the world's largest reserve of coal.
Similar holidays and events, festivals and interesting facts

Day of the Ninja on December 5
(unofficial);

Cuban Builder Day on December 5
(Día del Constructor);

National Baker's Day in Mexico on December 5
;

Public Administrator's Day in Chile on December 5
;

Firefighter's Day in Peru on December 5
;

Peruvian Statistics Day on December 5
;

Mining Worker Day in Peru on December 5
;

Venezuela University Teachers' Day on December 5
;

National Police Day in Peru on December 6
(Día de la Policía Nacional);

Radio and Television Producer's Day in Argentina on December 6
;

National Psychologist's Day in Uruguay on December 6
;

National Speaker's Day in Guatemala on December 7
(Día Nacional del Locutor has been celebrated since 1978)