National Women Physicians Day in US
National Women Physicians Day in US is held on February 3. It is celebrated annually on the birthday of Elizabeth Blackwell, the first female clinician in the United States. This event in the first decade of the month February is annual.
Help us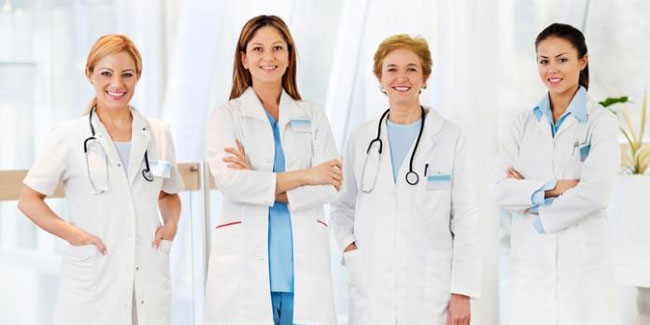 Research indicates patient outcomes are just as good under female physicians, and women doctors also have better interactions with their patients.
According to the Association of American Medical Colleges (AAMC), 2017 was the first year that more women enrolled in U.S. medical schools than men.
In 1965, only about one in 10 U.S. medical school enrollees was a woman.
Similar holidays and events, festivals and interesting facts

Doctors' Day in Cuba on December 3
;

Day of Medical Assistant in Russia on February 21
;

Doctors' Day in Vietnam on February 27
;

Doctors' Day in India on July 1
;

National Day for Physicians in Iran on August 23
;

Physician's Assistant Day on October 6
;

Paramedics' Day in Poland on October 13