Yo-Yo Day
Yo-Yo Day is held on June 6. The classic Yo-Yo was made wildly popular in America by businessman Donald F. Duncan Sr. He manufactured the "Duncan Yo-Yo" in the early 1900's. This event in the first decade of the month June is annual.
Help us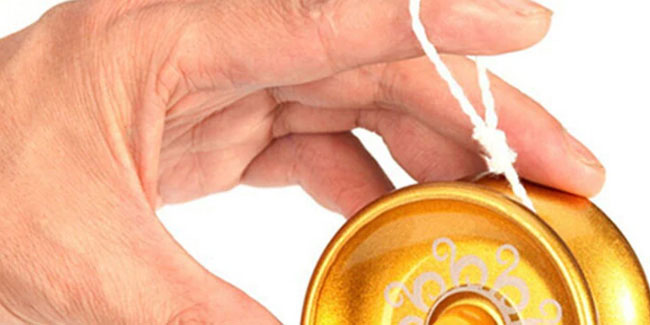 Yo-yos are essentially toys, generally composed of two cylindrical discs connected by an axle, with an attached string. Terracotta examples of yo-yos have been found in Ancient Greek art dating between 400 – 500 BC. The first modern patent of a yo-yo was in 1866 by James Haven and Charles Hettrich, and it was named a 'whirligig' and a 'bandalore'.
Every year on June 6, we celebrate National Yo-Yo Day. It coincides with the birthday of Chicago businessman Donald F. Duncan Sr, who in the 1930s, got into the yo-yo business. Yo-Yo was first sold in the US by Pedro Flores, a Philippine immigrant. In the 1920s, Flores began making the toy in America and was fascinated by how people here took to the toy.
Similar holidays and events, festivals and interesting facts

Hot Air Balloon Day on June 5
;

Running Day on June 5
;

World Day Against Speciesism on June 5
;

National Moonshine Day in USA on June 5
;

Gardening Exercise Day on June 6
;

Drive-In Movie Day on June 6
;

VCR Day on June 7