Wiggle Your Toes Day
Wiggle Your Toes Day is held on August 6. This event in the first decade of the month August is annual.
Help us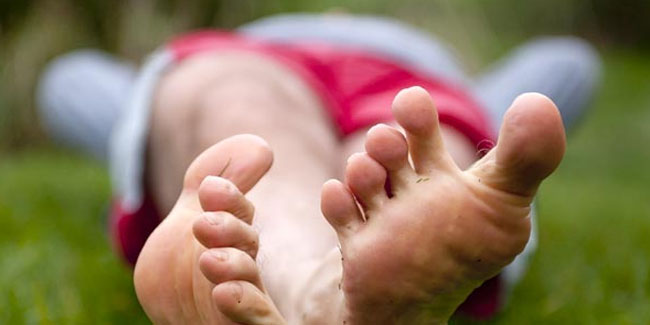 Why is it good to wiggle your toes? Perhaps most importantly, moving your toes and feet strengthen them and can decrease injury risk, according to the Harvard Medical School.
Celebrating the Wiggle Your Toes Day is quite easy and very simple to remember. It is important to flex your toes several times a day. On this day, let your toes feel the grass, the sand on the beach, and the water in the pool or the rocks along the shore.
And if you can wiggle your little toe separately from your fourth toe, you are an impulsive, adventurous, charming flirt. If you canít, you value routine, predictability and loyalty. Go for a man who can wiggle his little toe if you want a mad, fun, frenetic wild night out ó but as for marriage, pick a chap who canít wiggle to save his life.
Similar holidays and events, festivals and interesting facts

Underwear Day on August 5
;

Fresh Breath Day on August 5
;

Work Like a Dog Day on August 5
;

Lighthouse Day on August 7
(day of workers of means of navigation equipment of the coast of large reservoirs in the form of a capital structure);

Happiness Happens Day on August 8
(International observance. The event has been celebrated since 1999 under the title 'Recognize that you have a happy day');

Sneak Some Zucchini Onto Your Neighbor's Porch Day on August 8
;

Japan Hug Day on August 9