Read In The Bathtub Day
Read In The Bathtub Day is held on February 9. This event in the first decade of the month February is annual.
Help us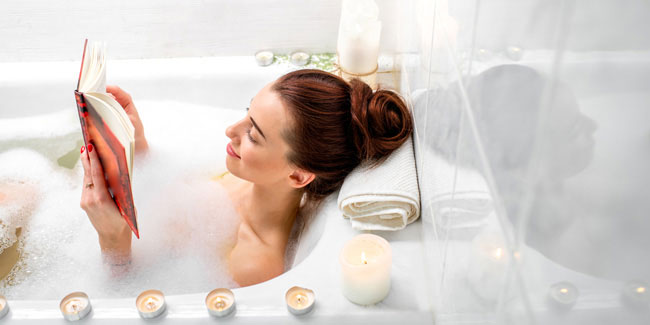 We all love to read in the bath; it's the perfect way to relax... assuming you don't drop the book! In America, February 9th is National Read in the Bathtub Day. Use a bath pillow to position your head at a comfortable angle. Attach a bath pillow to the side of the tub you'll be lounging against—you may need to readjust it once you're in the tub if it's too high or too low.
In 1883, an American man by the name of John Michael Kohler invented the world's first bathtub. He took a cast-iron horse trough and added four decorative feet to the bottom of it and covered it in an enamel finish.
To read in the bath is one of the most civilised ways one can spend an hour, soothing for body and mind. If nothing else, it's deeply efficient: there are at least 10 minutes of reading while the thing is filling up, then a further half an hour during the soaking.
Similar holidays and events, festivals and interesting facts