Ballet Day
Ballet Day is held on February 7. Ballet found its origins during the Renaissance throughout Italy and France, though it had yet to evolve into the form we know it today. This event in the first decade of the month February is annual.
Help us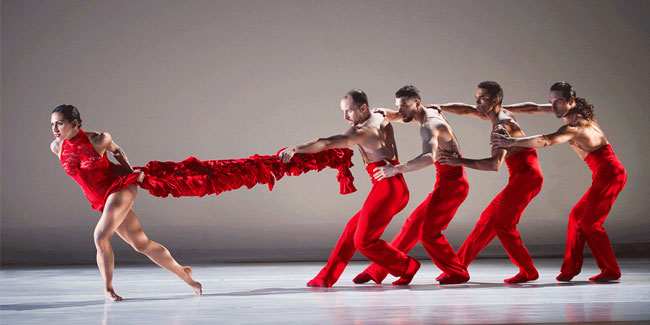 Ballet is a long-standing form of classical dance performance with a rich history. The beauty of ballet is truly awe-inspiring – a wondrous display of grace and elegance that looks totally effortless.
Ballet originated in Italy in the 15th Century but women were not allowed to dance in public until 1681, so couldn't join the Ballet.
One ballet dance lasts on average four hours. Ballet Dancers Originally Wore Masks. The First Ballets Were Mixed With Opera.
Most ballerinas wear out 2–3 pairs of pointe shoes per week. A male dancer wears out 4,000 pairs of tights over a lifetime.
Ballet dancers use enormous amounts of energy during a full performance. When a male dancer catches a female dancer he uses the strength it would take to lift some of the larger objects. A male dancer lifts over 1–1/2 tons worth of ballerinas during performances.
A prima ballerina may be able to complete 32 fouette turns in a row on the same spot, and some reports say that record holders can do over 100!
Similar holidays and events, festivals and interesting facts

Lame Duck Day on February 6
(Lame Duck is a term used to describe an elected official who is no longer responsible to his constituency, usually due to the fact that he's on his way out of office and reelection is no longer a possibility);

Wave All Your Fingers at Your Neighbor Day on February 7
;

Kite Flying Day on February 8
;

Laugh And Get Rich Day on February 8
;

Opera Day on February 8
;

The Inbox Day on February 8
;

Read In The Bathtub Day on February 9
;

Toothache Day on February 9
(It is so important that we learn how to take care of our teeth and not only get rid of nasty aches but also stop them coming back or turning into something more serious)