Create a Vacuum Day
Create a Vacuum Day is held on February 4. This event in the first decade of the month February is annual.
Help us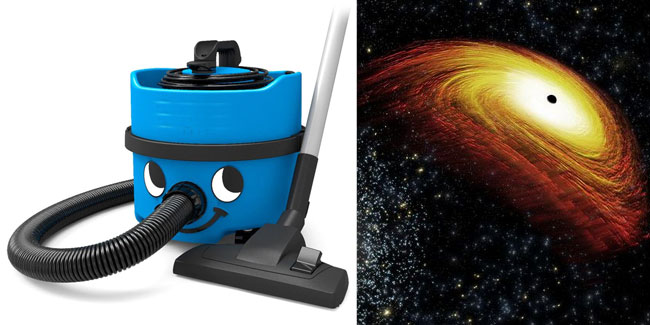 Vacuum is space devoid of matter.
The word stems from the Latin adjective vacuus for "vacant" or "void".
An approximation to such vacuum is a region with a gaseous pressure much less than atmospheric pressure.
Similar holidays and events, festivals and interesting facts

Ice Cream For Breakfast Day on February 3
(is officially celebrated on the first Saturday of February);

Dump Your Significant Jerk Day on February 3
;

The Day the Music Died on February 3
(On February 3, 1959, American rock and roll musicians Buddy Holly, Ritchie Valens, and "The Big Bopper" J. P. Richardson were killed in a plane crash near Clear Lake, Iowa, together with pilot Roger Peterson);

International Day Against Swearing on February 3
;

Thank a Mailman Day or Mail Carrier Day in USA on February 4
;

Western Monarch Day on February 5
;

Lame Duck Day on February 6
(Lame Duck is a term used to describe an elected official who is no longer responsible to his constituency, usually due to the fact that he's on his way out of office and reelection is no longer a possibility)