Marmot Day in Alaska
Marmot Day in Alaska is held on February 2. This event in the first decade of the month february is annual.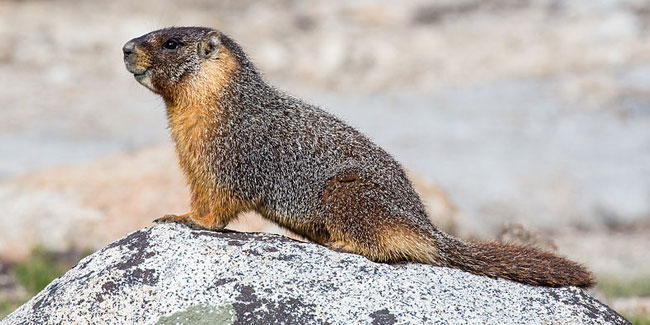 Marmots are most active in the daylight hours.
The Alaska marmot is a large, ground-dwelling rodent. It is well-suited to digging. It is a black and white color. Sofer fur; it is also a white patch on the snout. In addition, the dorsal guard hair has a tri-colored banding pattern, feet are lighter in color, and the ventral color appears dark gray. The incisors are sharp and chisel-like and grow indefinitely throughout life, which is characteristic of rodents. The thumbs up of the limbs have a flat nail, The Alaska marmot is a hot-pitched warning signal.
Similar events

The start of Black History Month on February 1
(United States and Canada);

The start of National Bird-Feeding Month on February 1
(United States);

National Cake Pops Day, National Baked Alaska Day and National Dark Chocolate Day in USA on February 1
;

National School Counseling Week in USA on February 1
(Held from the first monday of February);

National Tater Tot Day in USA on February 2
;

Crepe Day on February 2
;

National Carrot Cake Day in USA on February 3
;

National Women Physicians Day in US on February 3
(is celebrated annually on the birthday of Elizabeth Blackwell, the first female clinician in the United States)