Compliment Day
Compliment Day is held on January 24. This event in the third decade of the month January is annual.
Help us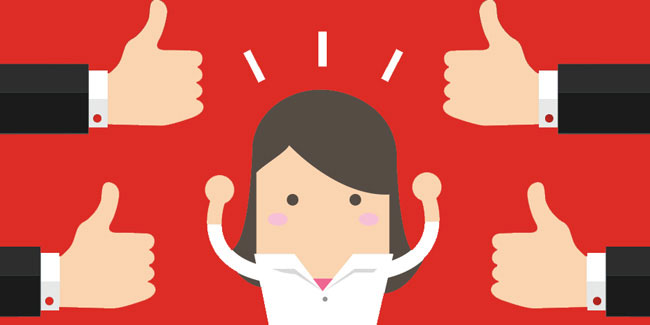 A compliment is an expression of regard, admiration, praise, or respect. You're a strong person. You are so artistic. You're one of those people with an energy that draws other people in. You're such a good friend. I bet you were voted "Most Likely To Stay Fabulous" in high school. You're irreplaceable.
Unique is considered a compliment of having individual traits and characteristics, but if you put unique and terminally together, it changes its meaning.
It feels great to receive a compliment. Research shows getting a sincere compliment gives us the same positive boost as receiving cash. The health and happiness benefits of the compliment giver are also well-documented.
Similar holidays and events, festivals and interesting facts

Handwriting Day on January 23
(The day was basically started by the Writing Instrument Manufacturers Association in 1977);

Measure Your Feet Day on January 23
;

Beer Can Appreciation Day on January 24
(This tradition was first started in 1935, and on the heels of it came a never ending parade of varieties of labelling);

Global Belly Laugh Day on January 24
;

Talk Like A Grizzled Prospector Day on January 24
;

A Room Of One's Own Day on January 25
;

Burns Night on January 25
(Scotland and Scottish community);

Opposite Day on January 25
(is particularly popular among children, who enjoy the kind of absurdity that can happen when everything you say is backwards);

Visit Your Local Quilt Shop Day on January 25