Handwriting Day
Handwriting Day is held on January 23. The day was basically started by the Writing Instrument Manufacturers Association in 1977. This event in the third decade of the month January is annual.
Help us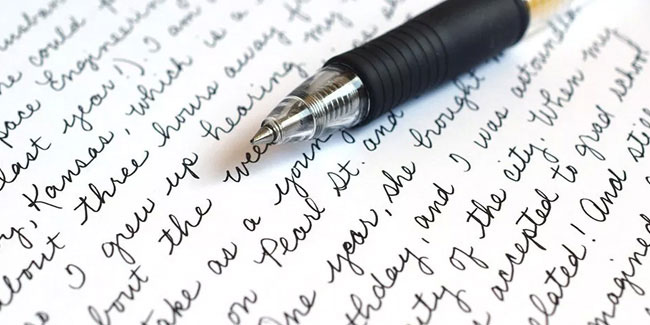 Cultural environment and the characteristics of the written form of the first language that one learns to write are the primary influences on the development of one's own unique handwriting style. Even identical twins who share appearance and genetics do not have the same handwriting.
Handwriting is a skill, an ability to write. This skill is not gifted to everyone and only a one-third of the people have been gifted with the perfect art of penmanship. For every school and institute, handwriting remains primarily important. When a child enters its course of study, it is first taught to "write".
Handwriting is also known as Brain writing. Those who are slow in writing lack a mind and motor coordination thereby affecting his/her ability to spell words correctly, form sentences and distinguish between the cases (upper, middle and lower cases) of letters.
Similar holidays and events, festivals and interesting facts

National Answer Your Cats Questions Day on January 22
;

Celebration Of Life Day on January 22
;

Measure Your Feet Day on January 23
;

Beer Can Appreciation Day on January 24
(This tradition was first started in 1935, and on the heels of it came a never ending parade of varieties of labelling);

Global Belly Laugh Day on January 24
;

Compliment Day on January 24
;

Talk Like A Grizzled Prospector Day on January 24