National Pastry Day in USA
National Pastry Day in USA is held on December 9. This event in the first decade of the month December is annual.
Help us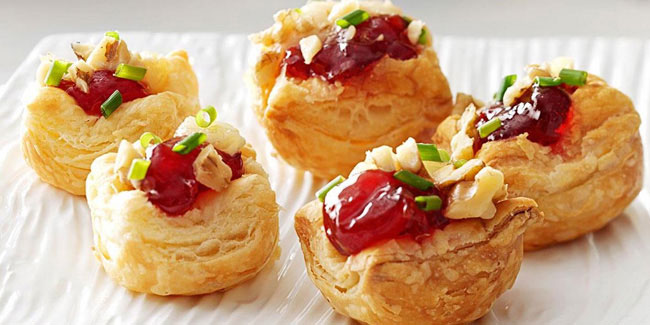 Pastry is baked food made with a dough of flour, water and shortening (solid fats, including butter or lard) that may be savoury or sweetened. Sweetened pastries are often described as bakers' confectionery. The word "pastries" suggests many kinds of baked products made from ingredients such as flour, sugar, milk, butter, shortening, baking powder, and eggs. Small tarts and other sweet baked products are called pastries. Common pastry dishes include pies, tarts, quiches, croissants, and pasties.
In accordance to National Pastry Day origin, it is said that these delicious pastries were originally made by the Egyptians. These delicious pastries have been prepared since 2600 B.C where the Egyptians made doughnut like pastries out of the two main ingredients out of flour and honey, and then it is dipped in red wine.
The European tradition of pastry-making is often traced back to the shortcrust era of flaky doughs that were in use throughout the Mediterranean in ancient times. In the ancient Mediterranean, the Romans, Greeks and Phoenicians all had filo-style pastries in their culinary traditions.
Although you don't really need an excuse to eat a pastry, a lot of people only save sweet treats for special occasions. It is one of those days which is celebrated across the world with almost everyone indulging in their favourite pastries and lovely dessert toppings.
Similar holidays and events, festivals and interesting facts

National Brownie Day in USA on December 8
;

National Concha Day in USA on December 8
;

Fiesta de la Aceituna in Martos on December 8
;

Mariscada Day in Spain on December 9
;

National Lager Day in USA on December 10
;

National "Have a Bagel" Day and Noodle Ring Day in USA on December 11
;

National Ambrosia Day in USA on December 12