National Brownie Day in USA
National Brownie Day in USA is held on December 8. This event in the first decade of the month December is annual.
Help us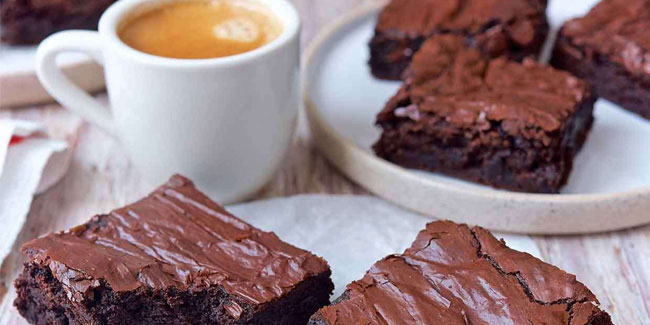 There are more and more celebrations for this special day dedicated to one of the most popular desserts in the United States. The origin of the brownie is related to a mistake in a kitchen in Boston (Massachusetts). In 1897, the cook Walter Catalan cooked a chocolate sponge cake to which he forgot to add yeast.
As a result of this inattention, a sponge cake with a hard texture on top and a soft interior was formed. Due to its color, this dessert was named brownie. However, other sources indicate that the creation of brownies comes from the Palmer House Hotel in 1893. Bertha Palmer, an honorable citizen of Chicago, asked a pastry chef for a suitable dessert for the ladies attending the World's Columbian Exposition in Chicago.
She asked for a cake-like treat, but small enough to be included in boxed lunches. The result was Palmer House Brownie with pecans and an apricot glaze.
Similar holidays and events, festivals and interesting facts

National Cotton Candy Day in USA on December 7
;

Ferry Floss Day in Great Britain on December 7
;

National Concha Day in USA on December 8
;

Fiesta de la Aceituna in Martos on December 8
;

National Pastry Day in USA on December 9
;

Mariscada Day in Spain on December 9
;

National Lager Day in USA on December 10