Ferry Floss Day in Great Britain
Ferry Floss Day in Great Britain is held on December 7. This event in the first decade of the month December is annual.
Help us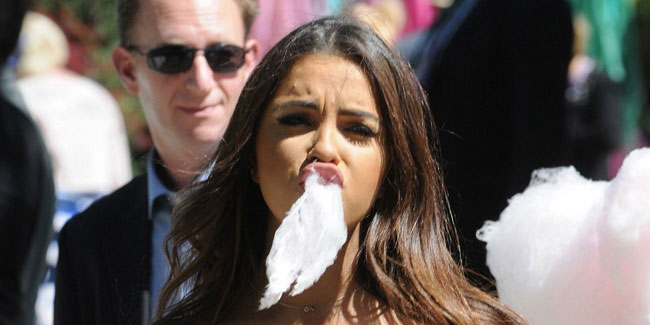 The spun sugar still gets its "candy" claims in the U.K., where it's called candy floss. Of course, "floss" is the name for embroidery thread, so in that way it's just a synonym for cotton.
Cotton candy is a spun sugar confection that resembles cotton. It is made and sold globally — as "candy floss" in the UK, Ireland, New Zealand, Egypt, India, Sri Lanka, and South Africa, and as "fairy floss" in Australia.
In France it's called "la barbe à papa," which means "papa's beard," and in Italy it's "zucchero filato," or "sugar thread." There's also "spookasem" ("ghost breath") in Afrikaans, and in other languages like Hindi and Greek, the term for cotton candy more or less translates to "old woman's hair."
Cotton candy is a popular food at carnivals, amusement parks, fairgrounds or circuses. Its fibrous texture makes it unique among sugar confectioneries.
Similar holidays and events, festivals and interesting facts

National Gazpacho Day, National Microwave Oven Day and National "Cook for Christmas" Day in USA on December 6
;

National Cotton Candy Day in USA on December 7
;

National Brownie Day in USA on December 8
;

National Concha Day in USA on December 8
;

Fiesta de la Aceituna in Martos on December 8
;

National Pastry Day in USA on December 9
;

Mariscada Day in Spain on December 9