National Chinese Take-out Day in USA
National Chinese Take-out Day in USA is held on November 5. This event in the first decade of the month November is annual.
Help us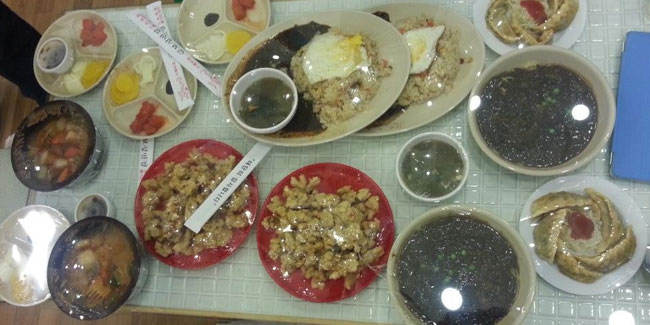 Chinese food is one of the healthiest in the world. Traditional Chinese food is almost completely dairy-free. There are eight culinary cuisines in China. Noodles, rice and soup are staples. Everyone's favourite thing to eat during any holiday or time of the year, Chinese take-out. National Chinese Take-Out Day is on November 5th.
American-Chinese take-out containers were invented in Chicago in the 1890s. Invented in 1894 by a Chicago inventor named Frederick Weeks Wilcox, the paper cartons were originally called "paper pails," and they were based on a design for wooden containers used to carry raw oysters.
Most people associate American-Chinese take-out food with the red-and-white paper cartons with an image of a pagoda printed on them. However, these containers couldn't be more American.
Similar holidays and events, festivals and interesting facts

National Bison Day in United States on November 4
(Date for 2023. Celebrated on the first Saturday in November);

National Candy Day in USA on November 4
;

National Doughnut Day II in USA on November 5
;

National Nachos Day in USA on November 6
;

National Bittersweet Chocolate with Almonds Day in USA on November 7
;

International Merlot Day on November 7
;

National Mud Cake Day in Sweden on November 7
(Kladdkakans dag);

Jellied Meat Day on November 7