National Blueberry Muffin Day and National Mojito Day in USA
National Blueberry Muffin Day and National Mojito Day in USA is held on July 11. This event in the second decade of the month July is annual.
Help us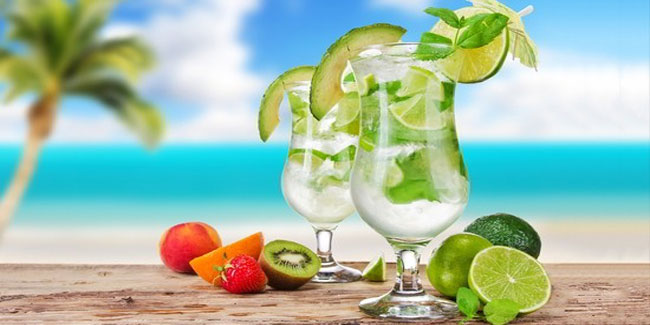 The favorite muffin in the US is, of course, the blueberry muffin. Blueberries contain anthocyanin, which is good for eyesight. According to fatsecret.com, there are 385 calories in one large blueberry muffin.
It is hard to say how the blueberry muffin began, but one theory is by recipe adaptation. Europeans in their native countries used berries called bilberries in muffins, cakes and other baked goods. Upon arrival in North America however, they learned that bilberries were not available. Instead they found wild blueberries growing and plentiful. Native Americans already used these berries in their cooking. Some have concluded that European immigrants started using the wild blueberries in place of bilberries in their baking, including muffins.
Blueberry lovers often enjoy their favorite fruit concealed in a baked batter with the result somewhat like a cupcake. Instead of the iced flat top of a cupcake the blueberry muffin puffs up and over the side.
Happy National Mojito Day! This mixed drink is more than 500 years old. The history of this aged drink is a mystery, but most are sure it was concocted in the 1500s, making it one of the oldest mixed drinks still consumed today.
Similar holidays and events, festivals and interesting facts

Natto Day in Japan on July 10
(Natto - Japanese food made from fermented soybeans);

National Pina Colada Day and 'Pick Blueberries' Day in USA on July 10
;

Pizza Day in Brazil on July 10
;

Free Slurpee Day on July 11
(Participating stores of the 7-Eleven chain in North America);

International Chocolate Day on July 11
;

Baker's Day in Acambaro, Guanajuato, Mexico on July 11
;

National Pecan Pie Day in USA on July 12