National Cheeseball Day in USA
National Cheeseball Day in USA is held on April 17. This event in the second decade of the month April is annual.
Help us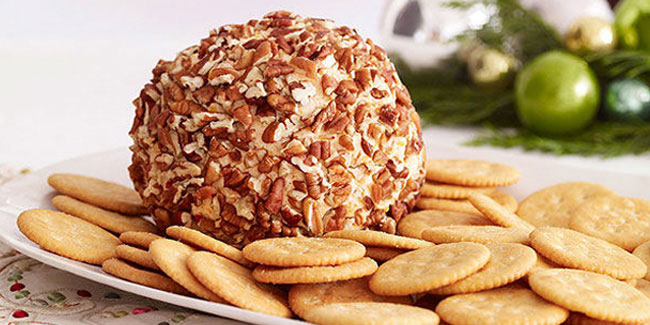 The term "cheese ball" can also refer to the puffed air orange snack that can be purchased in the snack aisle. The earliest mention was found in a 1944 cookbook called "Food of My Friends". The recipe came from a Minnesota housewife. Cheese is a generic term for a diverse group of milk-based food products. Once something like the black sheep of the cheese family, cheese balls are making their comeback as the playful party snack. A "cheeseball" also refers to someone trying to be funny or corny.
The first cheese ball, however, was of grander proportions. In the early 1800s, Elder John Leland of Cheshire, Massachusetts crafted a cheese ball that weighed a hefty 1,235 pounds. The adaptable appetizer resurfaced publicly in 1944 while women were throwing modest parties during wartime.
Similar holidays and events, festivals and interesting facts

National Eggs Benedict Day, National Baked Ham with Pineapple Day and Day of the Mushroom in USA on April 16
;

Malbec World Day on April 17
(Malbec is a purple grape variety used in making red wine. MWD is celebrated to commemorate the day when president Domingo Faustino Sarmiento of Argentina officially made it his mission to transform Argentina's wine industry. On that day, back in 1853, he tasked Michel Aimé Pouget, a French soil expert, to bring over new vines);

National Espresso Day in Italy on April 17
;

National Animal Crackers Day in USA on April 18
;

International Pizza Cake Day on April 18
;

World Trifle Day on April 18
;

National Rice Ball Day in USA on April 19
;

Garlic Day on April 19