National Chili Day in USA
National Chili Day in USA is held on February 22. The fourth Thursday in February. This event in the third decade of the month February is annual.
Help us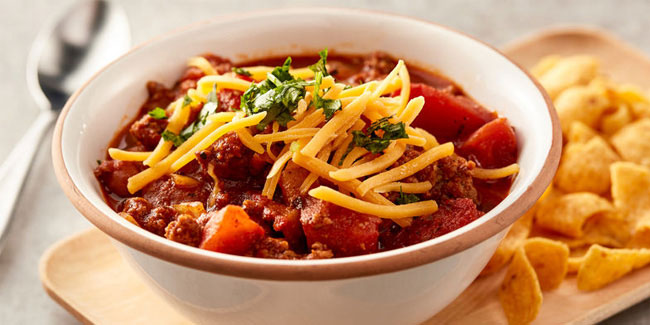 Peppers are actually one of the first domesticated plants. Chili peppers are better for you than oranges.
Everyone goes on about how oranges are a big boost in vitamin C and a great way to get over a cold… but perhaps we should all be throwing jalapeños into our juices instead. Chili peppers actually have almost double the amount of vitamin C in them compared to oranges – it's around 107mg vs 69mg.
Where is chili popular in the US? Among the top cities was San Antonio, Texas, the city credited with first popularizing chili in the 1890s. By the 1920s, cookbook recipes for chili called for beans; by the 1940s, tomatoes were a common ingredient.
Similar holidays and events, festivals and interesting facts

National Sticky Bun Day in USA on February 21
;

National Margarita Day and National Cook a Sweet Potato Day in USA on February 22
;

National Banana Bread Day on February 23
(United States);

Jamaican Patty Day in Toronto, Canada on February 23
;

World Bartender Day on February 24
;

National Tortilla Chip Day in USA on February 24
;

Open "That Bottle" Night - Open That Bottle Night on February 24
(A comic holiday is celebrated on the last Saturday of February)