National Hot Chocolate Day in USA
National Hot Chocolate Day in USA is held on January 31. This event in the third decade of the month January is annual.
Help us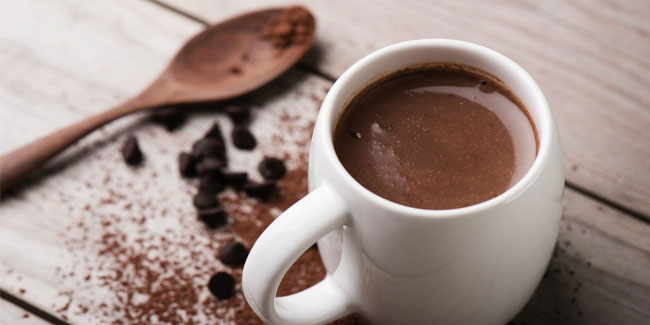 It is thought that hot chocolate may be healthy because it is full of antioxidants. Up until the late 1800s doctors used hot chocolate as a medicine to treat some diseases. The first chocolate drink is believed to have been created by the Maya around 2,500–3,000 years ago, and a cocoa drink was an essential part of Aztec culture by 1400 AD, by which they referred to as xocōlātl.
As the name of the drink suggests, hot chocolate is basically melted chocolate mixed with either hot water or milk. Hot chocolate has better flavor and a thicker texture, and there's usually no sugar added to it since the chocolate itself has sugar in it.
Of the 55 percent who enjoy drinking hot chocolate, a third (32%) said they drink it daily during winter. Milk is the preferred way of making hot chocolate, decisively beating water (72% vs 15%).
Similar holidays and events, festivals and interesting facts

National Croissant Day in USA on January 30
;

International Croissant Day on January 30
;

National Cake Pops Day, National Baked Alaska Day and National Dark Chocolate Day in USA on February 1
;

International Furmint Day on February 1
(Official hashtag:#FurmintDay);

National Tater Tot Day in USA on February 2
;

Crepe Day on February 2
;

National Carrot Cake Day in USA on February 3
;

Ice Cream For Breakfast Day on February 3
(is officially celebrated on the first Saturday of February)