National Hot Buttered Rum Day in USA
National Hot Buttered Rum Day in USA is held on January 17. This event in the second decade of the month January is annual.
Help us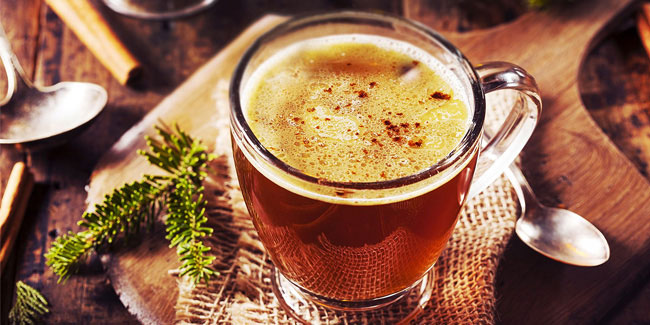 In the United States, the drink has a lengthy history that dates back to colonial days. During that time many families had their own individual recipes, and early Americans believed rum to be nutritious and a strengthener of the body. Some celebrate January 17th as "Hot Buttered Rum Day".
Hot buttered rum is a mixed drink containing rum, butter, hot water or cider, a sweetener, and various spices (usually cinnamon, nutmeg, and cloves). It is especially popular in the fall and winter and is traditionally associated with the holiday season.
The folklore goes that a hot toddy – the alcoholic drink composed of hot water, lemon juice, honey and whiskey or rum or brandy – can soothe your sore throat or clear your winter cold-induced congestion.
Similar holidays and events, festivals and interesting facts
National Fig Newton Day in USA on January 16
;

International Hot and Spicy Food Day on January 16
;

National Undhiyu Day in Gujarat, India on January 16
;

Pig and Stomach Day in Latvia on January 17
(Tena diena or Tanis diena, Gentlemen's Day);

National Gourmet Coffee Day and Peking Duck Day in USA on January 18
;

National Popcorn Day in USA on January 19
;

Cheese Lovers Day in USA and UK on January 20
;

National Buttercrunch Day in USA on January 20