National Honey Bee Day in USA
National Honey Bee Day in USA is held on August 17. Held on the third Saturday of August. This event in the second decade of the month August is annual.
Help us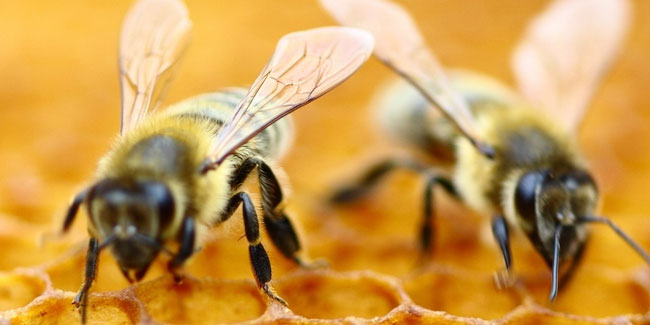 These days, it seems like everyone is interested in bees — in part, due to honey bees' vital role in growing our food, as well as reports of their declining numbers. The honey bee is the only insect that produces food eaten by man. A honey bee can fly for up to six miles, and as fast as 15 miles per hour, hence it would have to fly around 90,000 miles -three times around the globe – to make one pound of honey. It takes one ounce of honey to fuel a bee's flight around the world. And in the United States, more than 100 U.S. grown crops rely on pollinators. In addition to managed honey bees, the US is home to 4,000 native bee species.
National Honeybee Day is celebrated in the United States on the third Saturday in August. National Honey Bee Day brings awareness to the importance of honey bees and beekeepers and how essential they are to our food systems.
Similar holidays and events, festivals and interesting facts

Saint Rocco's Feast Day in Italy on August 16
;

Festa de l´Arbre in Andorra on August 17
;

Arbor Day in Pakistan on August 18
;

Forest Fire Prevention Day in Argentina on August 18
;

World Orangutan Day on August 19
;

Ecological Debt Day on August 22
(It started in 1987... The New Economics Foundation calculates the calendar day of Ecological Debt Day by using the following formula: [world biocapacity/world ecological footprint] x 365);

International Bat Night on August 24
;

National Parks Day in Costa Rica on August 24