Maha Shivaratri in Sri Lanka
Maha Shivaratri in Sri Lanka is held on March 8. It is a annual festival celebrated annually in honor of Shiva. There is a Shivaratri in every luni-solar month of the Hindu calendar, on the month's 13th night/14th day, but once a year in late winter and before the arrival of Summer, marks Maha Shivaratri which means "the Great Night of Shiva". This event in the first decade of the month March is annual.
Help us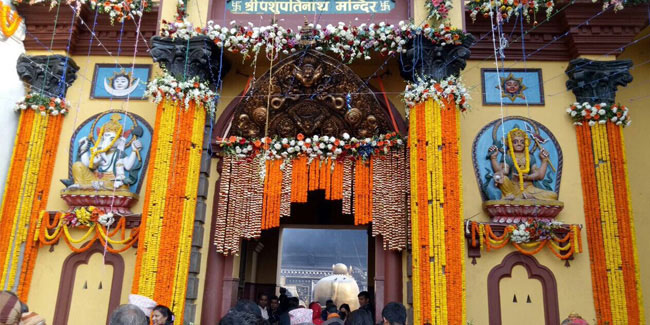 Maha Shivaratri is also celebrated as the wedding anniversary of Lord Shiva and Goddess Parvati. It is believed that when Sati died, Lord Shiva went into deep meditation. Sati then reincarnated as Parvati. The union of Lord Shiva and Parvati took place on the 14th day of the dark fortnight during the Phalguna.
Devotees begin the rituals of the day by bathing and purifying themselves at the dawn. Next, they dress in clean dresses, and carry pots of water to bathe the Shiva Linga in the temples. Moreover, the Shiva Linga is bathed in milk and honey as well.
Sri Lanka being home for a number of ethnicities, the beauty of its divergence culture can never be ignored. Sri Lankan Hindus and their brethren across the globe since ancient times pay obeisance to Lord Shiva on this Mahashivarathri, with utmost reverence and expectation of dispelling the darkness of ignorance and acquiring wisdom. And indeed, the festivals in Sri Lanka, play a vital role in revealing to the world the shades of this wonderful culture.
Similar holidays and events, festivals and interesting facts