Thai Pongal in Sri Lanka
Thai Pongal in Sri Lanka is held on January 15. It is a harvest festival dedicated to the Sun. It is a four-day festival which according to the Tamil calendar is usually celebrated from January 14 to January 17. This event in the second decade of the month January is annual.
Help us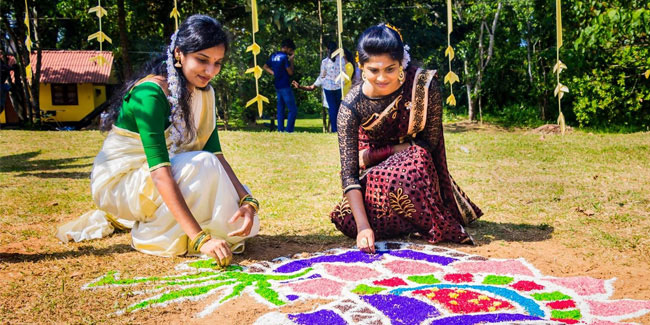 Pongal was a festival celebrated during the Dravadian era and is mentioned in the Sanskrit Puranas. Still some historians choose to identify it with the festivals celebrated in the Sangam age. According to some historians Pongal was celebrated as Thai Niradal in the Sangam age. It is also a major Tamil festival in Sri Lanka.
Many Sri Lankans keep Thai Pongal as a two-day celebration. On the first day, a sweet rice meal is made, dedicated to the sun god, and then consumed by families in festive meals. The rice is boiled in milk, along with spices, raisins, cashews, and various other ingredients.
Spanning three days, the celebrations pay tribute to the Sun, 'Surya' while paying homage to cattle for their vital role in agriculture and farming. For those who do not belong to agricultural communities the festival provides them with the opportunity to express their thanks to the farmers for producing food for their sustenance.
Similar holidays and events, festivals and interesting facts