National French Bread Day and National Crunchy Taco Day in USA
National French Bread Day and National Crunchy Taco Day in USA is held on March 21. This event in the third decade of the month March is annual.
Help us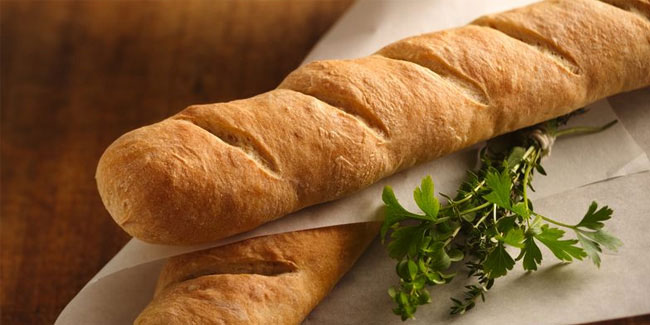 The French have been making long sticks of bread since at least the mid-eighteenth century, but the baguette didn't become an iconic symbol of French cuisine until the twentieth century. A law passed in 1920 banned workers from beginning their shift before 4am, which made it difficult for French bakers to have fresh bread ready for their customers in the morning. They turned to the fast-baking baguette for a solution, and soon it became a part of daily life. National law dictates that "French" bread only contain 4 ingredients – flower, yeast, salt and water.
When you think of Mexican cuisine you usually think "tacos!". In 1914, the first recipes for tacos were put into an English cookbook. A "Taquería" is a Spanish word meaning taco shop.
Tacos became popular in the US thanks to the amazing women from San Antonio known as the "Chili Queens". These were mainly immigrant women from Mexico who would sell their food in the city on makeshift stands. One of the first taco trucks is thought to have started in New York when in 1966 two New York housewives operated an early version of the taco truck.
Similar holidays and events, festivals and interesting facts
National Ravioli Day, Steak and Knobber Day in USA on March 20
;

International Without Meat Day on March 20
(This holiday was observed for the first time in 1985 in the USA as Great American Meatout);

International Macaroon Day on March 20
(macaroon is a French confectionery made from egg whites, sugar and ground almonds. Usually made in the form of cookies; put cream or jam between two layers);

World Flour Day on March 20
;

MeatOut Day in Colorado, US on March 20
;

Meat on the Menu Day in Nebraska, US on March 20
;

Taste Hong Kong on March 21
(A four-day holiday in the open. Real foodies will appreciate the Gastronomic Festival in Hong Kong);

Melba Toast Day, National Chips and Dip Day in USA on March 23