International Scoliosis Awareness Day
International Scoliosis Awareness Day is held on June 25. SAUK launched #ISAD in 2013 to unite people across the world to create positive public awareness of scoliosis, promote education, and bring together those affected by the condition. This event in the third decade of the month June is annual.
Help us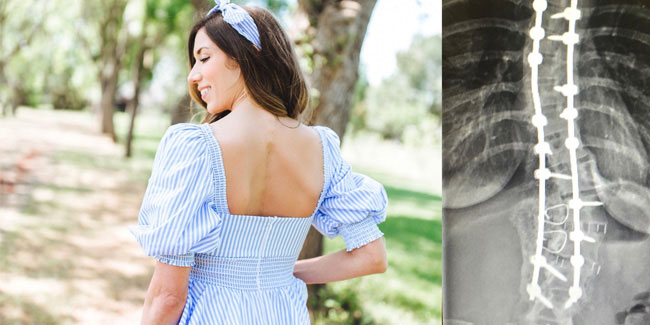 Most people with scoliosis are teenagers aged 10-15 years. The most common type of scoliosis is idiopathic scoliosis, which means scoliosis due to unknown causes. Although the exact cause of scoliosis is unclear, it may be caused due to a combination of genetic factors and environmental triggers such as trauma, malnutrition, infection, or hormone changes.
Most people with scoliosis are able to live normal lives and can do most activities, including exercise and sports. The condition does not usually cause significant pain or any other health problems, and tends to stay the same after you stop growing – see a GP if it gets any worse.
It is important to ascertain whether the scoliosis is fixed or if it is flexible. If the curve is correctable this is known as flexible. However if you are not able to correct the curve it will be referred to as fixed. Whether or not the scoliosis is fixed or flexible, it is still important to manage the spinal curve.
United Kingdom and Saudi Arabia, among many other countries, celebrates the International Scoliosis Awareness Day on 25 June of every year, to spread awareness of scoliosis and related spinal conditions.
Similar holidays and events, festivals and interesting facts

World Day against the abandonment of domestic animals on June 24
(Held on the last Saturday of June);

International Lifeguard Day on June 24
;

International Makeup Artist Day on June 24
;

Drug Awareness Week in South Africa on June 24
(the South African National Council on Alcoholism and Drug Dependence - SANCA);

World Vitiligo Day on June 25
;

Global Day of The Beatles on June 25
;

Cat World Domination Day on June 25
;

World Anti-Bullfighting Day on June 25
;

National Iodine Day in Thailand on June 25
;

World Refrigeration Day on June 26
;

Clinical Pathologist's Day in Mexico on June 26